--Cemeteries--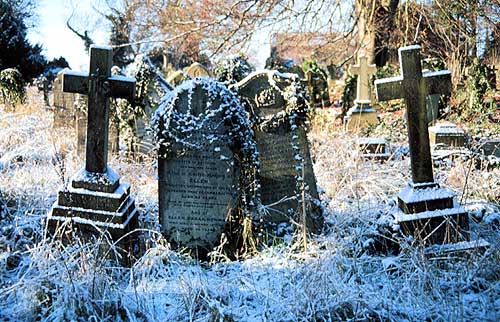 Adelaide Congregational Cemetery
2 m W of Adelaide
(only 3 markers still visible)
Jackson Cemetery
N of Rupert
Minidoka - Acequia- Rupert Cemetery
AKA MAR Cem./Rupert Cem.
5 m N of Rupert
(moved to present location in 1911)
Mar Cemetery
450 North Meridian
Rupert, Idaho 83350
Phone (208) 436 4675
Minidoka Cemetery
(obliterated site -
now used as a stock corral)
East side of Minidoka on a knoll
Eldon Gerald Nelson Grave Just inside Walcott Park at Lake Walcott and Minidoka Dam
Paul Cemetery
550 East 100 North
Rupert Id 83350
(208) 438 2231
Riverside Cemetery
Heyburn
Rosehill Cemetery
(obliterated site)
few miles NW of Minidoka
Trinity Lutheran Church Graveyard
(obliterated site)
14 m N of Rupert, .
5 m SE of Adelaide siding
We are always thankful for anyone who wishes to support adding additional cemetery information. If you live in the vicinity of any of these locations, your assistance would be greatly appreciated. Areas of support include photographing tombstones, looking up obituaries for the specific graves, recording the names in the cemetery. If interested, contact the Minidoka County Coordinator for more information and guidance.
© Michael Shaw 2005 -- 2007